Our priority is the safety of all our employees and others who may be affected by the company's activities.
We are committed to providing our clients with a quality service and finished product whilst maintaining our high safety, health and environmental standards. We do this by ensuring that our employees have been given the relevant information, instruction, training and supervision to do the work safely.
We understand the value of an educated and trained workforce and promote training of our all our staff. Our site management teams are SSSTS and SMSTS trained and play an active role in ensuring company standards are maintained at all stages of the projects.
Terrasites' proactive safety culture is visible through our "Don't Walk By" initiative which encourages people to have the confidence to challenge unsafe acts and conditions and to make suggestions for further improvement.
Our safety management system is monitored at every stage of our projects by regular site audits and inspections carried out by our NEBOSH qualified SHEQ Manager and the senior management team.
Our commitment to Health & Safety is further strengthened by accreditation to SSiP organisations such as SMAS.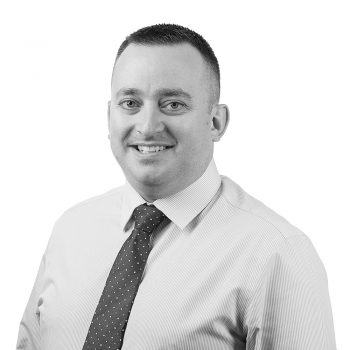 Fearghal Geoghegan – SHEQ Manager
Get in touch
If you would like to discuss your project call
or email
Start the process…